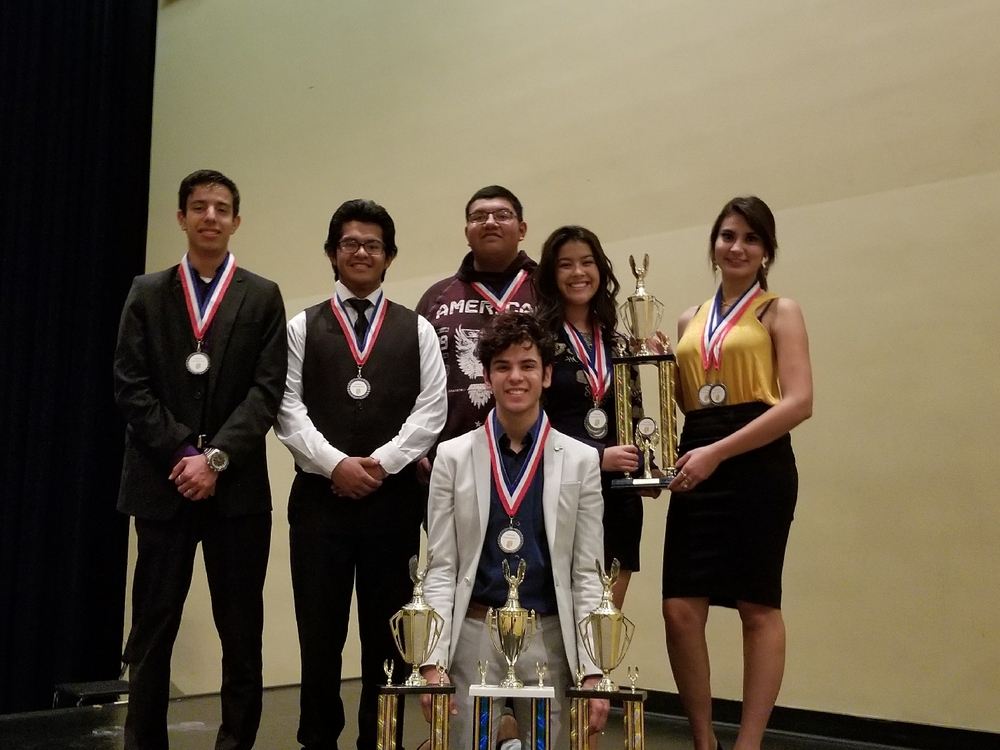 Debate & Forensics Squad Fairs Extremely Well at Amarillo Tournament
Frank Recio
Saturday, December 02, 2017
For the first two day tournament of the year, the Debate & Forensics Squad could not be more excited to leave their mark. A tournament of 20 schools, ranging from 1A-6A, stood posing a wall of a challenge that needed to be defeated, and that's exactly what the Mule and Lady Mule speakers did. Even though we did experience small defeats, the large victories quickly put those to rest.
Gio Ceja-Lua
1st Program Oral Interp
2nd Prose
2nd Duet
4th Humorous
Miranda Melendez
6th Program Oral Interp
2nd Duet
4th Poetry
5th Dramatic Interp
Brianna Velasquez
6th Prose
6th Humorous
Yavet Elizalde
6th Original Oratory
Eduardo Pantoja
4th Dramatic Interp
Cesar Reyes
Quarter Finalist in LD Debate
Muleshoe placed 4th as a school.